Looking for a rewarding career with a company that values you and your ideas?
Dot Foods is now hiring for multiple positions throughout North America. No matter what kind of journey you're looking for, Dot is here for you.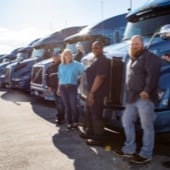 Driver Jobs
Our customers trust our drivers to get their orders delivered in a timely and safe fashion. Though preferred, commercial driving experience is not required.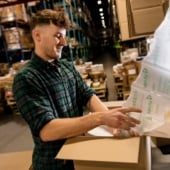 Warehouse Jobs
The epicenter of the Dot Foods redistribution model, our state-of-the-art distribution centers need the right people to keep them running smoothly and efficiently 24 hours a day.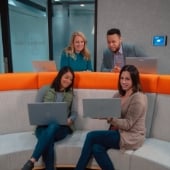 Corporate Jobs
Like our co-founder, RT, our employees must be honest, hard-working, and willing to do whatever it takes to accommodate our customers' needs.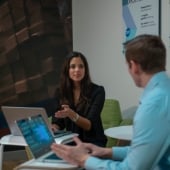 Student Opportunities
An internship or part-time position is the perfect way to gain real-world experience, learn the ins and outs of the business, and grow your professional network.
Benefits to Prioritize You
We've come a long way since our single station wagon days, but at our core, we are still a small town, family-owned operation that values honesty, integrity, and respect toward every member of our ever-growing team.